To make this life-changing experience available to as many people as possible we have reduced the price of the cleanse from $199 to $149. If you are interested, sign up today. Because of the need to schedule a doctors visit prior to starting the cleanse we are closing admission to this course at Noon this Thursday, October 3rd. Call 360-570-0401 to sign up.
Are you excited about the power of juicing but not sure how to make it happen alone?
You don't have to!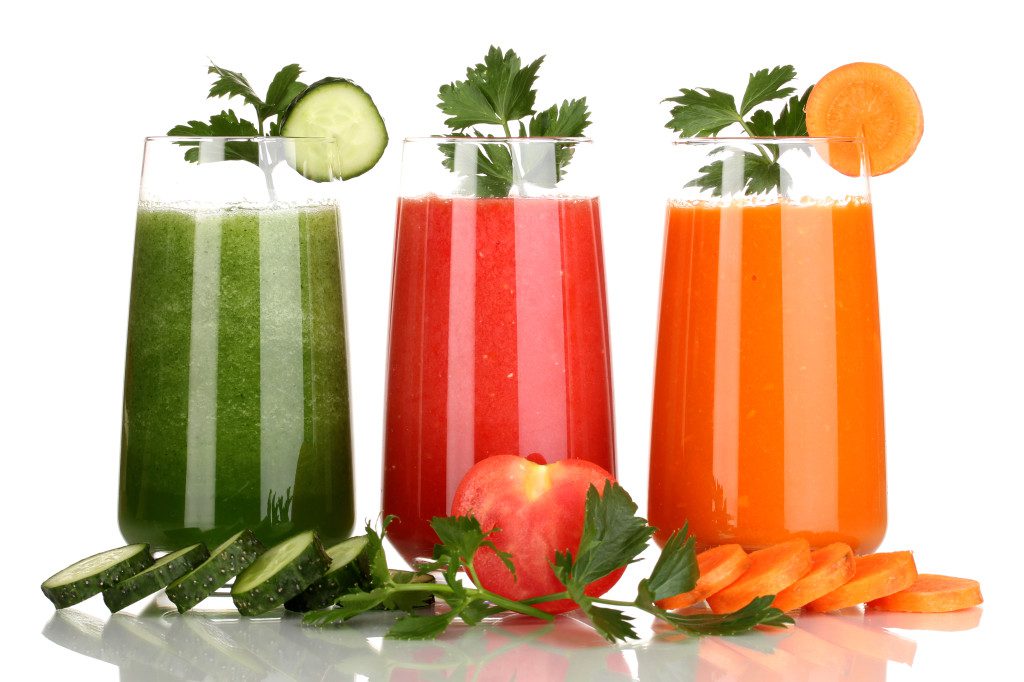 Join the Juicevangelist Jeff Holcomb and Dr Laura Jimenez ND for the Heart of Wellness 1O-Day Guided Juice Cleanse and you will receive all the guidance, education and support you need to safely and efficiently get the most from your juice cleanse experience.
Fasts and cleanses have been used by many cultures throughout the centuries to purify the body of toxins, increase vitality, provide mental focus and find spiritual awareness. Over the period of 10 days, you will detoxify your body, find tremendous reserves of energy and clarity, and reboot your mind and body to a better state of being. Come join us in experiencing the benefits of a professionally-guided juice cleanse!

To feel inspired about what is possible through juice cleansing,
(Click here to read more about Jeff's Story)
Also Dr. Oz recently interviewed Joe Cross, the maker of "Fat, Sick and Nearly Dead."
(Click here to read the interview)
Call 360-570-0401 or
 Here is what you will receive as a participant in the Heart of Wellness 10-Day Guided Cleanse:
– Information and demonstration on all aspects of the juicing experience
 – Basic medical evaluation and testing
– Face-to-face, online, and phone support throughout the cleanse
– Participation in a private Facebook community for sharing with class participants
– Guidebook with suggested recipes, grocery lists, tips and resources
– Meditation techniques for overcoming food cravings and mental blocks
– Before and after video so you can see the difference
– Information and support on transitioning from the cleanse to a healthy everyday diet
– Information and support on incorporating fitness into your daily routine
– Discounts at Rising River Farm, Calliope Farm and Lattins Cider Mill
– Discounts at Peace Love and Raw Juice Bar
– 1 week gym membership to LA Fitness
In order to make this life-changing guided juice cleanse available to the most number of people we are keeping it very affordable.
Pricing
Only $199 $149 for the guided cleanse.

$99 for the Doctor's Visit (or covered by health insurance)
Necessary Labs
These are only necessary if you have not had similar labs in the past 6 months.
–  Comprehensive Metabolic Panel  ($57.93 @ Quest Diagnostics)
–  Complete Blood Count  ($40.56  @ Quest Diagnostics)

–  Lipids  ($127.63  @ Quest Diagnostics)
Total
with health insurance = $199 minimum (verify total costs with insurance plan)
without health insurance = $298 minimum (additional costs depending on your lab history)
Here is the full schedule for the Fall Cleanse program:
Wed October 9 – Juice Cleanse Launch Class (6pm)
Wed October 16 – The Day Before Support Meeting (6pm)
Sat October 19 – Day 3 Support Meeting (6pm)
Wed October 23 – Day 7 Support Meeting (6pm)
Sat October 26 – Day 10 Completion Celebration (6pm)
Jeff Holcomb is the Juicevangelist. He lost 100 lbs, cured a chronic auto-immune disease, and went from couch potato to marathon runner in only a year. (Read more here)
Dr. Laura Jimenez-Robertson is a naturopathic physician whose practice focuses on treating illness through diet.  (Read more here)
Call 360-570-0401 or
Thank You to our Community Supporters