READY TO SCHEDULE?
Open Monday-Friday 8AM-12PM / 1PM-6PM
Returning Patients
If you are currently a patient at Heart of Wellness you can easily schedule your next appointment by clicking the button below.
SCHEDULE NOW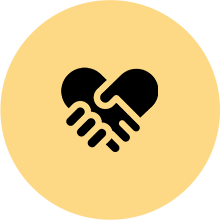 Become a Patient
Are you ready to take care of the whole you? Our team of clinicians will guide you in making the best decisions for your health.
Become a Patient
Questions?
Schedule a FREE discovery call to find out how our clinicians can help you with root cause medicine!
REQUEST CONSULTATION
Call Today
Non-emergency calls are answered during normal business hours. If you leave a message please include your name and phone number.
360-570-0401
Email Us
Please include your name and phone number. We will call you during normal business hours to set up your appointment.
Email Us