How great would it feel to really enjoy visiting your doctor?
You exercise and you eat right. You live a healthy and balanced life. You do what you can to alleviate stress. So why do you sometimes avoid visiting your doctor?
Is it because your doctor's office tends to feel cold and unwelcoming? Or perhaps you are fed up with waiting for hours to be seen only to be rushed through your appointment as if you had agreed to participate in some kind of strange experiment?
Maybe you would like your doctor to really listen to you. Maybe you would like them to explain things better. Maybe you would like them to have more of an open mind. Maybe you just want to feel heard by them.
You have every right to demand something better from your health-care experience.
That is why at Heart of Wellness we are re-imagining the doctor's office:
warm and inviting, not cold and sterile

medicine designed to meet your needs, not the other way around

a personalized experience where you get to know your doctor and they get to know you

safe, natural, effective treatments offering the best of modern science and ancient wisdom

healing for the whole of you, at all levels of your being

doctors who are open-minded, who take time to educate you, and who really listen'

a healing experience where you leave every visit feeling empowered on the road to achieving optimum health and wellbeing and educated about how to get there
Heart of Wellness has consistently been rated #1 in Health and Medical in Olympia on Yelp.
What has made us so successful? We think it is because we are committed to re-imagining the doctor's office so that we can give you a better experience of health-care.
At Heart of Wellness, we see health-care differently. We have dedicated our collaborative group practice to providing healing for the whole you – healing for your physical body, your emotional body, your mental and spiritual self – healing for the whole of you at all levels of your being.
We see healing as a natural process, and happiness and wellbeing as your birthrights. Our goal is to support and empower you in your healing journey, using safe, natural and effective treatments, so that you may reclaim these birthrights and live your life to its fullest potential.
Schedule with us today and discover how we can make a difference in your life.
Call to set up a risk-free 15-minute initial consultation with any of our clinicians.
Holistic Primary Care Physicians
Delores Stephens, ND
Naturopathic Physician
Dr. Delores Stephens is a Naturopathic Physician and Ayurvedic Wellness Counselor who supports her patients in finding the optimal path for their health journey. She focuses on providing weight neutral care helping to dispel weight as the problem to be resolved. She provides a safe space for all, utilizing all components of body, mind, spirit as she guides and supports her patients.
Read More & Schedule
Dr. Spring Stephens ND, MT
Naturopathic Physician
Dr. Spring Stephens is a Naturopathic Physician that utilizes injection therapies such as Neural Therapy injections (, trigger point injections and scar treatments as a pathway to healing for her patients. She also focuses on all aspects of treating the LGBTQIA community and gender affirming adjunctive care. Dr. Spring practices weight-neutral healthcare, affirming body positivity and believes strongly in health at every size philosophy.
Read More & Schedule
We accept health insurance for all our services.
Not sure if your insurance covers our services? Call the number on the back of your insurance card.
We also have excellent self-pay rates if you do not have health insurance benefits that cover our services.
See our Pricing page for more information.
READY TO SCHEDULE?
Open Monday-Friday 8AM-12PM / 1PM-6PM
Returning Patients
If you are currently a patient at Heart of Wellness you can easily schedule your next appointment by clicking the button below.
SCHEDULE NOW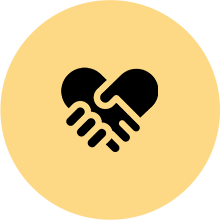 Become a Patient
Are you ready to take care of the whole you? Our team of clinicians will guide you in making the best decisions for your health.
Become a Patient
Questions?
Schedule a FREE discovery call to find out how our clinicians can help you with root cause medicine!
REQUEST CONSULTATION
Call Today
Non-emergency calls are answered during normal business hours. If you leave a message please include your name and phone number.
360-570-0401
Email Us
Please include your name and phone number. We will call you during normal business hours to set up your appointment.
Email Us